Introducing Mike Tate: link building specialist
I have noticed a distinct increase in my clients' interest in search engine optimisation (SEO) and online marketing in the second half of this year, as the importance of an online strategy for any business website becomes more apparent. Whilst I endeavour to adhere to SEO best practices when developing websites, many clients are now looking for extending their online marketing strategy beyond the fundamentals.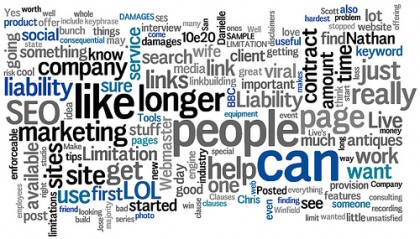 I am excited to introduce Mike Tate, link building consultant and online marketing strategist, to whom I have begun referring clients wishing to focus on improving search engine rankings for their business. Mike has extensive experience in this field, having earned his stripes working on the link building programme for the global online music website CDWOW!, a player in one the most competitive industries with the likes of Amazon as competition.
Link building is the act of increasing the incoming links from other websites to your own, with importance being placed on the quality and relevance of the links. Search engines use this data as a key ingredient for their ranking algorithms and a well executed link building strategy can dramatically improve your visiblity.
Mike is obsessed with all things SEO, whether it be optimising your website's meta data (the stuff that Google sees), pulling advance statistics reports from your Google Analytics, analysing your competitors' links, or ensuring that your Facebook and Twitter have a purpose. He is also happy to share great tips as he uncovers them, such as this little gem: One Dead Simple Tactic for Better Rankings in Google Local Search
Please feel free to drop Mike an email at mike@mikejtate.com or head to his website to read some tips: www.mikejtate.com
See more related articles on the SEO fundamentals page.