Open Outlook.
Click the Tools menu, and select Account Settings...
On the E-mail tab, click New...

When prompted to Choose E-mail Service, select Microsoft Exchange, POP3, IMAP, or HTTP, and click Next.

In the Auto Account Setup window, fill in all necessary fields to include the following information:
Your Name: Enter your name as you would like it to appear in the "From" field of outgoing messages. (eg: Tim Holt)
Email Address: Enter your full email address (eg: tim@astronautdesigns.com)
Password: Enter your email password.
Check the "Manually configure server settings" box and then click Next.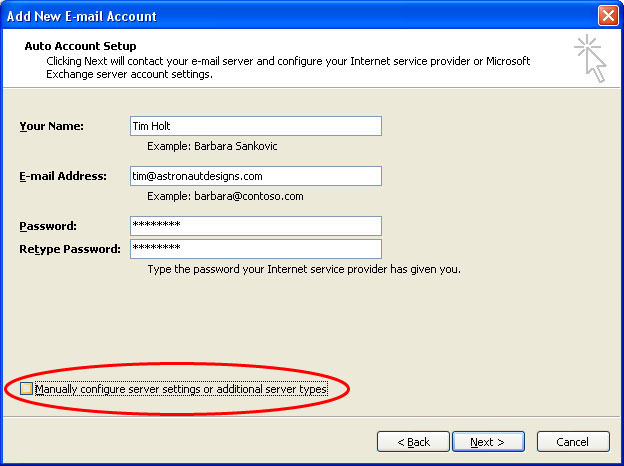 For the "Choose Email Service" option, select Internet Email, then click Next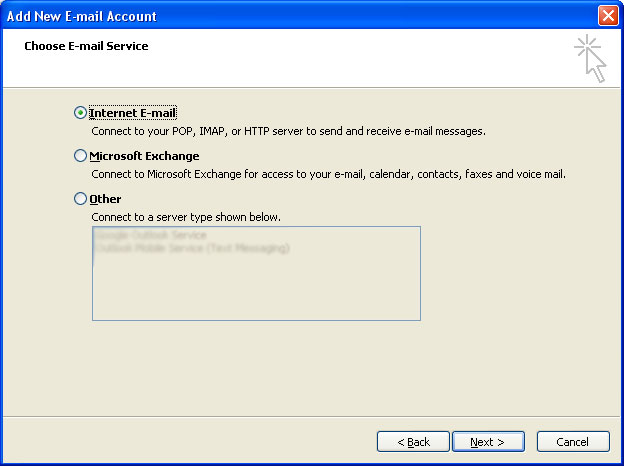 Complete the "Server Information" & "Logon Information" as follows:
Server Information:
Account Type: POP3
Incoming mail server: pop.gmail.com
Outgoing mail server (SMTP): smtp.gmail.com


Logon Information:
Username: Enter your full email address (eg: tim@astronautdesigns.com)
Password: enter your password again, if necessary



Then click the More Settings button, as shown below: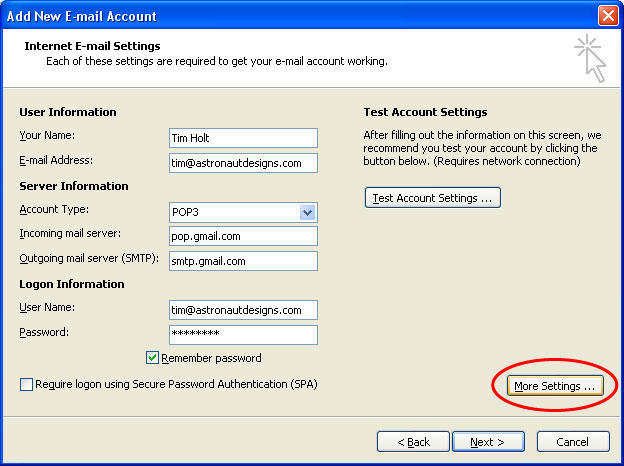 In the General tab that follows, enter a name for this email account that will help you distinguish this email account from others - eg: "Sales Email" or "Accounts Email"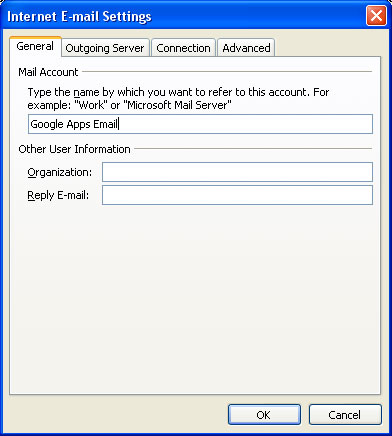 Click the Outgoing Server tab and check the box for "My outgoing server (SMTP) requires authentication"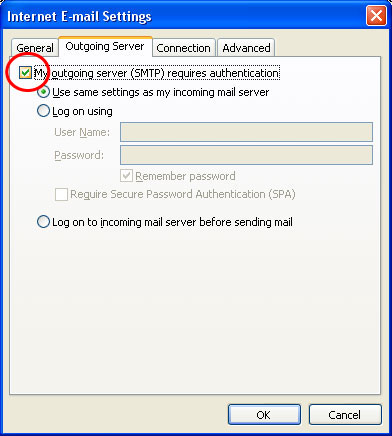 Click the Advanced tab and do the following three things:
Check the box for "This server requires an encrypted connection (SSL)"
Type the number 587 into the Outgoing Server (SMTP) field
Select TLS from the options for "Use the following type of encrypted connection"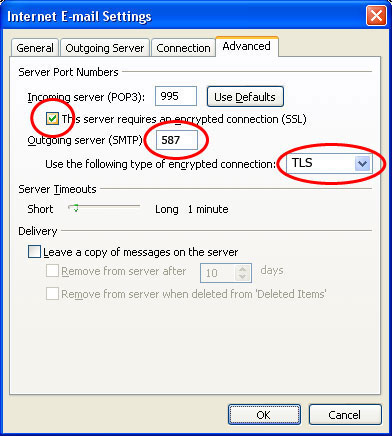 Click OK, then Next in the Settings window below.
Click Finish to complete the set up.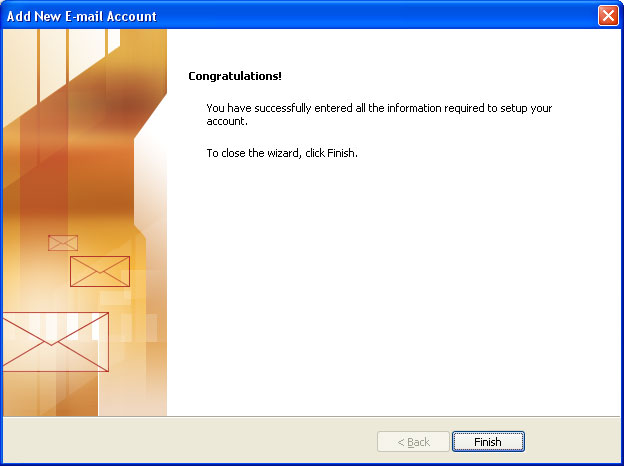 Important note: please download the latest Outlook 2007 updates from Microsoft (click here) and install to ensure that your email works properly.